5 Best Translation Apps for Android for 2022
There are so many languages in this world, and this often leads to barrier in communication. Without understanding what the other person speaks, you won't be able to flow well.
Luckily, technology is trying to remove the barrier between people of different languages and we have translation apps that act as a bridge between you and the other person. With these apps, you can understand foreign languages and communicate effectively. In this article, we cover 5 best translation apps for Android.
1. Google Translate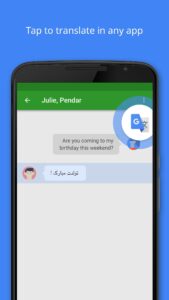 Google Translate is one of the best choices when it comes to Translation apps. Developed by Google, the app has won the hearts of millions who are in need of translation anytime any day. You can use any of the input method to begin translating: speak, snap, write or type. The app boasts of translation in over 103 languages by typing. It can translate 38 languages via camera translation. It has also had capability of translating 32 languages in real-time bilingual conversations. It can also translate over 59 languages with no internet connection.
2. Microsoft Translator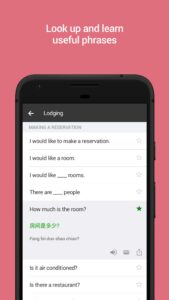 Microsoft Translate is also a solid choice when it come to Translator apps. It sure has some difference with Google Translate, but it does the job pretty well. Unlike Google Translate which offer more languages for translation, Microsoft Translator just has 69 languages. It features Conversation features which are great as the app allows you to have more than the normal two-way conversation. You can share codes to other users so that they can join your conversation.
3. BK Translate apps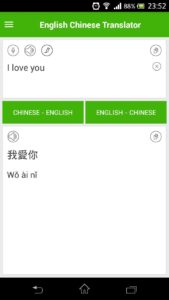 If you're looking for translation apps for specific languages, then BK Translate is your best bet. The developers have a host of translation apps on the Google Play Market. You can work with a good number of languages like Spanish, Arabic, German, Indonesian, French, and many others. The apps will translate from a language to English. You can use typing, voice or handwriting to get your translation. The UI is a simply one and easy to use.
4. Naver Papago Translate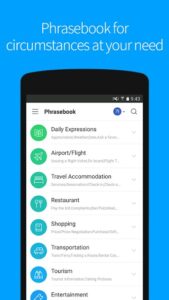 Naver Papago Translate is a little translation app. The app has a couple of languages including English, Japanese, Chinese, Russian, French, Spanish and more. The app offers real-time translation of phrases. It also boasts of real-time translation of voice and you can simultaneously converse with another person in different languages. It also allows you to take a picture for you to translate text from it. And lastly, a dictionary exists in the app.
Download Naver Papago Translate
5. Dict Box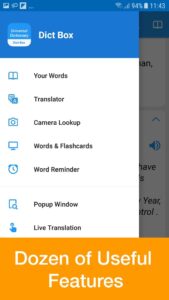 Dict Box is a dictionary-kind-of translator app. It has support for bunches of languages such as English, Spanish, French, Arabic, Chinese, Hindi, Japanese, Romanian, and others. It boasts of other features such as complete offline support, word corrections, pictures, cross-device syncing. It works with your camera to make for easier translation.
Rounding up…
Communication is key whether you are transacting a business in a foreign country or speaking with other tourists at a tourist centre. You have to be able to speak the same language before you can be understood. We hope you found this helpful. If you didn't kindly leave a comment and don't forget to share.