5 Best Noise-Cancelling Headphones 2020
Going to work every morning presents a problem – having to deal with noise which could be so annoying. What can be more anonying than the noise and chatter of people joking in the bus while you're listening to you favourite audiobook? So just get a noise-cancelling headphones. A noise-cancelling headphones would shut out the noise so that you're just immersed in to your world of sounds. Here we have the best noise-cancelling headphones on the market.
1. Sony WH-1000XM4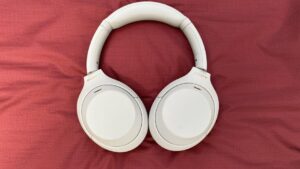 The Sony WH-1000XM4 is a noise-cancelling headphone with a superb sound quality. The headphone is packaged in a comfortable and lightweight design. The headphone doesn't have much differences when compared to their predecessors, but it has a number of new features. Features like DSEE Extreme upscaling, multipoint pairing, auto-play/pause, conversational awareness are what gives this headphone its title of the best headphones in 2020. The Sony WH-1000XM4 is an excellent headphone that delivers outstanding noise cancellation and brilliant codec support. The Sony WH-1000XM4 support Sony 360 Reality Audio format that lets it deliver spatial audio on stereo headphones.
2. Sony WH-1000XM3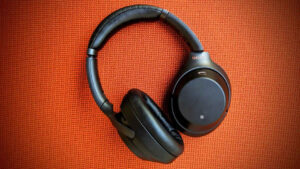 While these headphones are no longer Sony's latest wireless noise-cancelling headphones, they are still among the best options. They are great for those who are on a tighter budgets.They are one or the best-sounding, most comfortable pairs of headphones. You get Atmospheric Pressure Optimiser from the headphone which gets the noise-cancellation optimised for when you're flying, and touchpad controls. The quick charging battery is capable of delivering five hours of audio, when charged from empty to full in three hours. The headphone delivers a spacious sound which makes every instrument, effect vibrant.
3. Bose 700 Noise Cancelling Headphones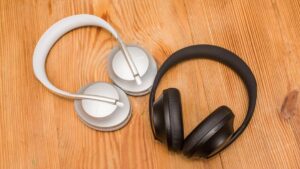 Built with 8 individual microphones, 11 levels of ANC, and a mobile app that extends its features, the Bose 700 is one of the best noise cancelling headphones on the market. It possesses an awesome feature – the ability to switch between different ANC settings easily, so that you can have full control of noise neutralization. If the settings is made the highest, most high-frequency noises will be cut off. Call quality is great too owing to Bose's mic system which ensures that rumblings are blocked and vocals are amplified for better call audio. The sound reproduction are excellent and it features a great design that gives it that luxury look and feel.
4. AirPods Pro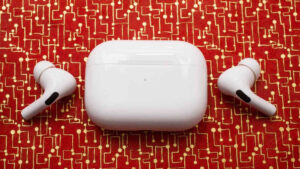 You may not have the expected results as you'd hope from this $249 pair of earbuds, but the AirPods Pro still packs decent feature that makes it good enough to be called a true wireless earbuds. The great design, effective noise cancellation, excellent call quality, and improved bass performance all contribute to it being a great earbuds. Another great thing is that the earbuds are not as big and are less noticeable than over-ear headphones. Though the in-earbuds are pricey at $239, but it sure is one great option that offers decent noise cancellation.
4. Sennheiser's Momentum Wireless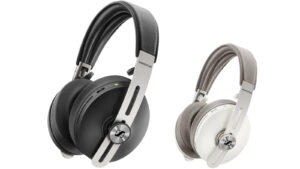 If what you prefer is enjoying music against cutting off all the noise, then you should consider Sennheiser's Momentum Wireless. The headphone features superb sound quality and average noise cancellation. The headphones have bass-rich, detailed and vibrant sound. If you want better audio quality, you can use it wired with either USB-C or the 3.5mm headphone jack. The build is much better than Bose and others with more quality materials. The noise-cancelling isn't as great as the the top-tier ones, but you still have great software features such as customizable EQ and ambient characteristics.
You can also check out
How to Download YouTube Playlist using a Download Manager
View Milliseconds in VLC Media Player
How to Download Facebook Video using a Download Manager
How to Unlock Your Android Device if your Forgot the Password
How to check BVN on MTN, Glo, Airtel and 9mobile
How to Download Facebook Private Video using a Download Manager
Hope with this, you have learnt the 5 Best Noise-Cancelling Headphones 2020.
Please share and like below, also comment below for any problem faced or encountered.