List and Prices of all iTel Phones in Nigeria, Kenya, Ghana and Tanzania (Jumia and Konga, July, 2017) in Online and Offline Stores

1) iTel 1408 (it1408) Best Deals! Price

iTel 1408 Major Specification Highlight and Price
Network: 2G – Yes, 3G – Yes, 4G – N/a
Operating System: Android 5.1, Lollipop
Processor: 1.3 GHz Quad Core Cortex A7
Display: 4.0 Inches
RAM: 512 MB
Internal / External Memory: 8 GB / Expandable by up to 32 GB (Uses Dedicated Slot)
Camera: Back / Rear (5 MP), Front (2 MP)
Battery Capacity: 3000 mah Li-Ion Removable
Sensors: Accelerometer, Proximity, Light
Additional Features:
Price:  $ 60 – $ 300
Where to buy and Best Deals! and Price
NIGERIA
Buy on Konga at 14,500 Naira BUY NOW
Buy on Jumia at 14,980 Naira BUY NOW
KENYA
Buy on Jumia at Ksh 3,949 BUY NOW
2)      iTel 1508 (it1508) Best Deals!  Price

iTel 1508 Major Specification Highlight and Price
Network: 2G – Yes, 3G – Yes, 4G – N/a
Operating System: Android 5.1, Lollipop
Processor: 1.3 GHz Quad Core Cortex A7
Display: 5.0 Inches
RAM: 512 MB
Internal / External Memory: 8 GB / Expandable by up to 32 GB (Uses Dedicated Slot)
Camera: Back / Rear (5 MP), Front (2 MP)
Battery Capacity: 2100 mah Li-Ion Removable
Sensors: Accelerometer, Proximity, Light
Additional Features:
Price:  $ 60 – $ 300
Where to buy and Best Deals! and Price
NIGERIA
KENYA
Buy on Jumia at Ksh 5,500 BUY NOW
GHANA
Buy on Jumia at GHC 239 BUY NOW
3)      iTel 1701 (it1701) Best Deals! Price

Major iTel 1701 (it1701) Specification Highlight
Operating System: Android 4.4, KitKat.
Processor:
Display: 7.0 Inches
RAM: 1GB
ROM (Internal Memory): 8GB
Camera: Back (8.0MP), Front (8.0MP).
Battery Capacity: 3000mah
Network: 2G-Yes, 3G-Yes, 4G-No
Where to buy and Best Deals! and Price
NIGERIABuy on Konga at 28,999 Naira 
BUY NOW
4)    iTel 1556 (it1556) Best Deals! Price

iTel 1556 Major Specification Highlight and Price
Network: 2G – Yes, 3G – Yes, 4G – N/a
Operating System: Android 5.1, Lollipop
Processor: 1.2 GHz Quad Core Cortex A7
Display: 5.5 Inches
RAM: 512 MB
Internal / External Memory: 8 GB / Expandable by up to 32 GB (Uses Dedicated Slot)
Camera: Back / Rear (5 MP), Front (2 MP)
Battery Capacity: 5000 mah Li-Ion Removable
Sensors: Accelerometer, Proximity, Light
Additional Features:
Price:  $ 60 – $ 150
Where to buy and Best Deals! and Price
NIGERIA
iTel 1556 Price is between 22,500 Naira to 24,000 Naira
Buy on Jumia at 22,600 Naira BUY NOW
Buy on Konga at 24,000 Naira BUY NOW
5)    iTel 1513 (it513) Best Deals!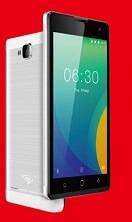 iTel 1513 Major Specification Highlight and Price
Network: 2G – Yes, 3G – Yes, 4G – N/a
Operating System: Android 6.0, Marshmallow
Processor: 1.2 GHz Quad Core Cortex A7
Display: 5.0 Inches
RAM: 1 GB
Internal / External Memory: 8 GB / Expandable by up to 32 GB (Uses Dedicated Slot)
Camera: Back / Rear (5 MP), Front (2 MP)
Battery Capacity: 2100 mah Li-Ion Removable
Sensors: Accelerometer, Proximity, Light
Additional Features:
Price:  $ 60 – $ 150
Where to buy and Best Deals! and Price
NIGERIA
iTel 1513 Price is between 19,000 Naira to 22,000 Naira
Buy on Jumia at 19,800 Naira BUY NOW
Buy on Konga at 20,000 Naira BUY NOW
KENYA
iTel 1513 Price is between Ksh 5,500 to Ksh 6000
Buy on Jumia at Ksh 5,999               BUY NOW
GHANA
iTel 1513 Price is between GHC 250 to GHC 300
Buy on Jumia at GHC 275               BUY NOW
 6) iTel 1516 Plus

Major iTel 1516 (it1516) Plus Specification Highlight
Network: 2G-Yes, 3G-Yes, 4G-No
Operating System: Android 5.1, Lollipop.
Processor: 1.2 GHz Dual Core MediaTek MT6572
Display: 5.0 Inches
RAM: 1GB
ROM (Internal Memory): 8GB
Camera: Back (5.0MP), Front (2.0MP).
Battery Capacity: 5000mah
Where to buy and Best Deals! and Price
NIGERIA
iTel 1516 Plus Price is between 22,500 Naira to 24,000 Naira
Buy on Jumia at 22,600 Naira BUY NOW
Buy on Konga at 24,000 Naira BUY NOW
KENYA
iTel 1516 Plus Price is between Ksh 6500  to Ksh 7,000
Buy on Jumia at Ksh 6,799          BUY NOW
GHANA
iTel 1516 Plus Price is between GHC 250  to GHC 300
Buy on Jumia at GHC 263          BUY NOW
7) iTel S11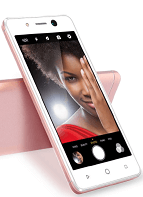 iTel S11 Major Specification Highlight and Price
Network: 2G – Yes, 3G – Yes, 4G – N/a
Operating System: Android 6.0, Marshmallow
Processor: 1.3 GHz Quad Core Cortex A53
Display: 5.0 Inches
RAM: 1 GB
Internal / External Memory: 8 GB / Expandable by up to 32 GB (Uses Dedicated Slot)
Camera: Back / Rear (5 MP), Front (2 MP)
Battery Capacity: 2400 mah Li-Ion Removable
Sensors: Accelerometer, Proximity, Light
Additional Features:
Price:  $ 60 – $ 300
Where to buy and Best Deals! and Price
NIGERIA
iTel S11 Price is between 22,000 Naira to 25,000 Naira
Buy on Jumia at 23,390 Naira BUY NOW
Buy on Konga at 23,600 Naira BUY NOW
KENYA
iTel S11 Price is between Ksh 6,900 to Ksh 8,000
Buy on Jumia at Ksh 6,999 BUY NOW
GHANA
iTel S11 Price is between GHC 250 to GHC 400
Buy on Jumia at GHC 262 BUY NOW
8) iTel S31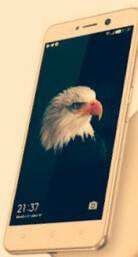 iTel S31 Major Specification Highlight and Price
Network: 2G – Yes, 3G – Yes, 4G – N/a
Operating System: Android 6.0, Marshmallow
Processor: 1.3 GHz Quad Core Cortex A7
Display: 5.0 Inches
RAM: 1 GB
Internal / External Memory: 16 GB / Expandable by up to 32 GB (Uses Dedicated Slot)
Camera: Back / Rear (5 MP), Front (5 MP)
Battery Capacity: 2400 mah Li-Ion Removable
Sensors: Accelerometer, Proximity, Light
Additional Features:
Price:  $ 200 – $ 300
Where to buy and Best Deals! and Price
NIGERIA
Buy on Konga at 28,000 Naira   BUY NOW
Buy on Jumia at 28,000 Naira   BUY NOW
9) iTel P12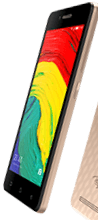 Network: 2G – Yes, 3G – Yes (Available on both SIM), 4G – N/a
Operating System: Android 6.0, Marshmallow
Processor / GPU: 1.2 GHz Quad Core / Mali
Display: 5.0 Inches
RAM: 512 MB
Internal / External Memory: 8 GB / Expandable by up to 32 GB
Camera: Back / Rear (5 MP), Front (2 MP)
Battery Capacity: 5000 mAh Li-Ion Removable
Sensors:  Accelerometer, Proximity, Light, Compass
Additional Features: N/a
Price:

NIGERIA
iTel P12 Price is between 19,000 Naira to 20,000 Naira
Buy on Jumia at 20,000 Naira     SEE OFFER
Buy on Konga at 19,700 Naira     SEE OFFER
10) iTel A51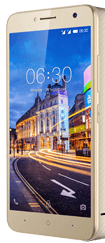 Network: 2G – Yes, 3G – Yes (Available on both SIM), 4G – N/a
Operating System: Android 6.0, Marshmallow
Processor / GPU: 1.3 GHz Quad Core / Mali
Display: 5.5 Inches
RAM: 1 GB
Internal / External Memory: 16 GB / Expandable by up to 32 GB
Camera: Back / Rear (5 MP), Front (2 MP)
Battery Capacity: 2700 mAh Li-Ion Removable
Sensors: Accelerometer, Proximity, Light, Compass
Additional Features: N/a
Price:

NIGERIA
iTel A51 Price is between 24,000 Naira to 26,000 Naira
Buy on Jumia at 26,000 Naira     SEE OFFER
Buy on Konga at 24,620 Naira     SEE OFFER
11) iTel P51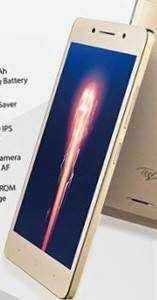 Network: 2G – Yes, 3G – Yes (Available on both SIM), 4G – N/a
Operating System: Android 7.0, Nougat
Processor / GPU: 1.3 GHz Quad Core / Mali
Display: 5.5 Inches
RAM: 1 GB
Internal / External Memory: 16 GB / Expandable by up to 32 GB
Camera: Back / Rear (8 MP), Front (2 MP)
Battery Capacity: 5000 mAh Li-Po
Sensors:  Accelerometer, Proximity, Light, Compass
Additional Features: N/a
Price: $ 50 – $ 100
NIGERIA
iTel p51 Price is between 29,000 Naira to 31,000 Naira
Buy on Jumia at 30,500 Naira     SEE OFFER
Buy on Konga at 31,000 Naira     SEE OFFER
12) iTel 1702

Network: 2G – Yes, 3G – Yes (Available on both SIM), 4G – N/a
Operating System: Android 5.1, Lollipop
Processor / GPU: 1.2 GHz Quad Core / Mali
Display: 7.0 Inches
RAM: 1 GB
Internal / External Memory: 16 GB / Expandable by up to 32 GB
Camera: Back / Rear (8 MP), Front (8 MP)
Battery Capacity: 3000 mAh Li-Po
Sensors:  Accelerometer, Proximity, Light, Compass
Additional Features: N/a
Price: $ 50 – $ 100
NIGERIA
iTel 1702 Price is between 29,000 Naira to 31,000 Naira
Buy on Jumia at 31,000 Naira     SEE OFFER
Buy on Konga at 29,000 Naira     SEE OFFER
KENYA
iTel 1702 Price is between KSh 8,000 to KSh 9,000
Buy on Jumia at KSh 8,999     SEE OFFER
13) iTel 1551

Network: 2G – Yes, 3G – Yes (Available on both SIM), 4G – N/a
Operating System: Android 5.1, Lollipop
Processor / GPU: 1.2 GHz Quad Core / Mali
Display: 5.5 Inches
RAM: 512 MB
Internal / External Memory: 8 GB / Expandable by up to 32 GB
Camera: Back / Rear (5 MP), Front (2 MP)
Battery Capacity: 2400 mAh Li-Po
Sensors:  Accelerometer, Proximity, Light, Compass
Additional Features: N/a
Price: $ 50 – $ 100
NIGERIA
iTel 1551 Price is between 29,000 Naira to 30,000 Naira
Buy on Jumia at 29,500 Naira     SEE OFFER
Buy on Konga at 29,500 Naira     SEE OFFER
14) iTel A12

Network: 2G – Yes, 3G – Yes (Available on both SIM), 4G – N/a
Operating System: Android 6.0, Marshmallow
Processor / GPU: 1.2 GHz Quad Core / Mali
Display: 5.0 Inches
RAM: 512 MB
Internal / External Memory: 8 GB / Expandable by up to 32 GB
Camera: Back / Rear (5 MP), Front (0.3 MP)
Battery Capacity: 2400 mAh Li-Ion Removable
Sensors: Fingerprint, Accelerometer, Proximity, Light, Compass
Additional Features: Fingerprint Sensor
Price:

NIGERIA
iTel A12 Price is between 18,000 Naira to 20,000 Naira
Buy on Jumia at 20,000 Naira     SEE OFFER
(Visited 953 times, 4 visits today)